2022-23 REGISTRATION
---
---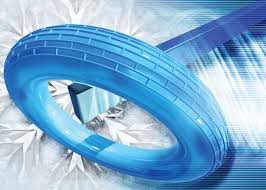 ---
The registration system is now open for the 2022-23 season.
NEW THIS SEASON:
ALL PLAYERS (including 18+) will pay Ringette Ontario directly for their membership fees, dues and insurance. This step will be incorporated within RAMP when you register with your HOME association. For the 2022/23 season, the Ringette Ontario cost is $56.50 for all U10 and older players and $43.50 for all FUN1/FUN2 players. This cost was previously incorporated in the club's registration fees. Once you have paid Ringette Ontario, you will settle the remainder of your program fees with LRA (or if you are playing with different association this season, you will pay the remaining program fees direct to the HOST association).
ALL PLAYERS UNDER THE AGE OF 18 - Ringette Ontario is announcing that one parent of every ringette player under the age of 18 is required to take the Respect in Sport Parent Program before participating in ringette programming, starting in the 2022-23 season. This course is mandatory to have the Player's registration approved. It is advised that you complete the Respect in Sport for Parents module PRIOR to registering for the 2022/23 ringette season so that you can include your certification # on the RAMP registration site when you register your athlete. For more information, CLICK HERE
U19 and YOUNGER PLAYERS - All players are to

register with their HOME association,

regardless of where they will be playing is 2022/23. For those playing with another HOST association this season, the LRA Registrar will transfer your account once you have completed your registration.
We are offering many incentives this year.
All returning players that paid full fees last season will get a $50 credit applied to their registration fee. Please note that as new players in the Fun1/Fun2 program last year only paid the Ringette Ontario fees, they are not eligible for this credit.
All new ringette players, U10 and up, will receive a $200 discount off their registration fee.
All new ringette players in the Fun1/Fun2 program will only be required to pay the Ringette Ontario fees and the lottery fee.
All new ringette players will receive a new ringette stick.
For more information and details regarding fees: Click here for 2022-23 Registration Fees
If you have any questions, please contact us at londonringette@gmail.com
We look forward to an awesome season!
#LYNXNATION