London Ringette Return to Play Update
---
---
Sept. 27, 2020
Please email Jenn Lamoureux to volunteer for any of the above positions.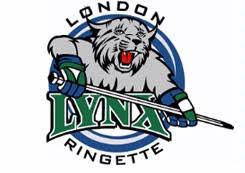 September 15, 2020
Hello London Ringette Families,
We hope that you are all doing well. We are working closely with the city and facilities to get back on the ice as soon as possible as per our recent communication.
Our registration system is open and we are asking everyone that is interested in playing this season to please register as soon as possible as we will be limited on the number of registrants we can accept this year -
http://www.londonringette.com/content/2020-registration
.
We need to have an understanding of numbers so that we can plan for the upcoming on ice sessions.
Registration will be closing on September 20. After this time IF THERE is space available, a late fee of $25 will be charged - there will be no exceptions to this.
**If you completed the "pre-registration" form you do not have to register again, you are in the system.**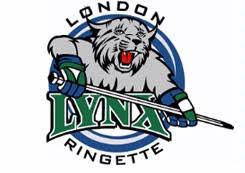 London Ringette Association - Return to Ringette
Dear London Ringette Association Families -
We hope this message finds you well! We know this is a September unlike any other and we appreciate there are a lot of questions and uncertainty about what the fall will bring. Your patience and support while we navigate this season truly appreciated. Please know, the London Ringette Association is working hard to develop a plan for the fall so we can get everyone back on the ice!
Return to Ringette - Stage 2
Earlier this summer Ringette Ontario released a staged Return to Ringette plan. This planning guideline outlines the stages and requirements for return to ringette play for associations across the province. Associations are required to submit return to ringette plans to Ringette Ontario for approval. The LRA is currently in the process of developing our plan. Our Target date for submission to Ringette Ontario is Tuesday September 15th.
You may have heard that other associations have approved plans in place and are in some cases initiating activities. One of the requirements of the planning document is the requirement to work with and hear from your Municipal organization in order to understand and assess facility requirements. We received those requirements, as well as confirmation of ice availability from the City of London last week (see attached). This information will allow us to complete and submit our planning documents to Ringette Ontario. We know that we will have ice availability at Kinsmen, our home arena, starting October 10th at this point, and therefore are looking to start activities around that time.
Once we are able to initiate on-ice activities, Stage 2 of the Return to Ringette plan is focused on training and practicing and will emphasize small group practicing and a focus on the development of fundamental skills.
We will also be outlining safety measures required, including how many skaters and coaches can be on the ice at any one time, how players can come to the arena and what safety protocols will be in place for coaches and trainers to start the season. It is important to note that at this time, Ringette Ontario will not permit the initiation of league games or tournaments prior to January 2021. We do not anticipate there will be try-outs or other competitive-type activities until later in the fall.
The LRA is working hard to assess our options, including availability of ice time for age groups, player development sessions, house-leagues and potential cross-over games and activities. We are taking our planning one step at a time as we do understand that things can change. Going forward we will be sending updates on a weekly bases providing any new or pertinent information.
In order to assist with our planning however it is very important that any player who has an interest and intent in participating in ringette activities this fall please REGISTER. This will allow us to plan and prepare for activities this fall. Registration is available on our website at: www.londonringette.com, again it is really important that we understand the numbers of players registered in each age group as soon as possible. At this point we are not asking for any fees to be paid up front.
Fees
At this time, we are continuing to work on what our fee structure will be this fall. The ice allocations, received last week from the city of London, along with our planning sessions for on Ice activities will allow us to design a fair and staggered payment schedule for the season. We are likely looking at registration fees across at least 2 blocks - fall and winter and will ensure that any fees required pay for allocated ice time and access. Stay tuned!
London Ringette Board of Directors